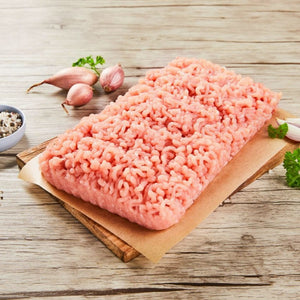 Única carne de pastoreo libre de hormonas y antibióticos certificada internacionalmente por
MAYACERT
UN ESTILO DE VIDA SOSTENIBLE
Con nuestra producción de Ganadería Regenerativa estamos dejando que la naturaleza trabaje con los animales en una relación simbiótica en la cual los animales se alimentan mientras que el suelo y las pasturas se regeneran por el mismo impacto natural que estos animales les brindan.
La carne Grass-Fed Costa Rica es la forma más ecológica de criar animales ya que capturamos carbono en el proceso y mejoramos procesos ecosistémicos, todo esto mientras producimos los alimentas mas nutricionalmente densos del planeta. Además, nos proporciona los alimentos más ricos en nutrientes y en sabor.
Queremos que cada vez haya más conciencia frente a los alimentos que consumimos día a día.
Nunca es tarde para empezar a ser parte del estilo de vida sostenible de Grass-Fed Costa Rica.
SOL Y AGUA
Utilizamos energía solar, el sol crea el crecimiento de las plantas a través de la fotosíntesis. La lluvia se infiltra en el suelo y permite que crezcan los pastos. Los pastizales saludables son lo mejor para recargar los mantos acuíferos.
LOS RUMIANTES / VACAS
La hierba se digiere en el rumen (estómago) de la vaca y se convierte en carne. Fertilizan el suelo a través de sus heces y de esta forma abonan y alimentan la biología del suelo.
PASTOREO ROTACIONAL HOLÍSTICO
El pastoreo rotacional estimula un mayor crecimiento de pasturas y el desarrollo de raíces profundas. Los pastos son el sistema terrestre que captura el CO2 de la atmósfera de la forma más eficaz.
RAÍCES
Las raíces fijan el carbono en las profundidades del suelo almacenándolo ahí por años y de esta forma contrarrestando el Cambio Climático.
BIOLOGÍA Y CARBONO DEL SUELO
El carbono del suelo aumenta la capacidad de los pastos para retener agua y alimenta la biología del suelo. Alimenta plantas y pastos al mismo tiempo que mejora el valor nutricional de los alimentos.
BIODIVERSIDAD Los pastizales manejados de esta forma proporcionan hábitat a miles de organismos vivos.
--------------------------------------------------------------------
The only grass-fed meat free of hormones and antibiotics certified internationally by MAYACERT
A SUSTAINABLE LIFESTYLE
OUR PHILOSOPHY
With our Regenerative Livestock production we are letting nature work with the animals in a symbiotic relationship in which the animals feed while the soil and pastures regenerate by the same natural impact that these animals provide.

Grass-Fed Costa Rica beef is the greenest way to raise animals as we capture carbon in the process and enhance ecosystem processes, all while producing the most nutritionally dense feed on the planet. In addition, it provides us with the richest foods in nutrients and flavor.

We want there to be more and more awareness of the food we consume every day.

It is never too late to start being part of the sustainable lifestyle of Grass-Fed Costa Rica.
SUN AND WATER
We use solar energy, the sun creates plant growth through photosynthesis. Rain infiltrates the soil and allows grasses to grow. Healthy grasslands are the best for recharging groundwater.

THE RUMINANTS / COWS
The grass is digested in the rumen (stomach) of the cow and becomes meat. They fertilize the soil through their feces and in this way they fertilize and feed the soil's biology.

HOLISTIC ROTATIONAL GRAZING
Rotational grazing stimulates increased pasture growth and deep root development. Pastures are the terrestrial system that captures CO2 from the atmosphere in the most efficient way.

ESTATE
The roots fix the carbon deep in the soil, storing it there for years and thus counteracting Climate Change.

SOIL BIOLOGY AND CARBON
Soil carbon increases the ability of grasses to retain water and feeds soil biology. It feeds plants and grasses while improving the nutritional value of food.

BIODIVERSITY
Grasslands managed in this way provide habitat for thousands of living organisms.